Shop Joanna Prints
Joanna Prints
Here's your chance to meet the maker, learn about their craft, and read their unique story.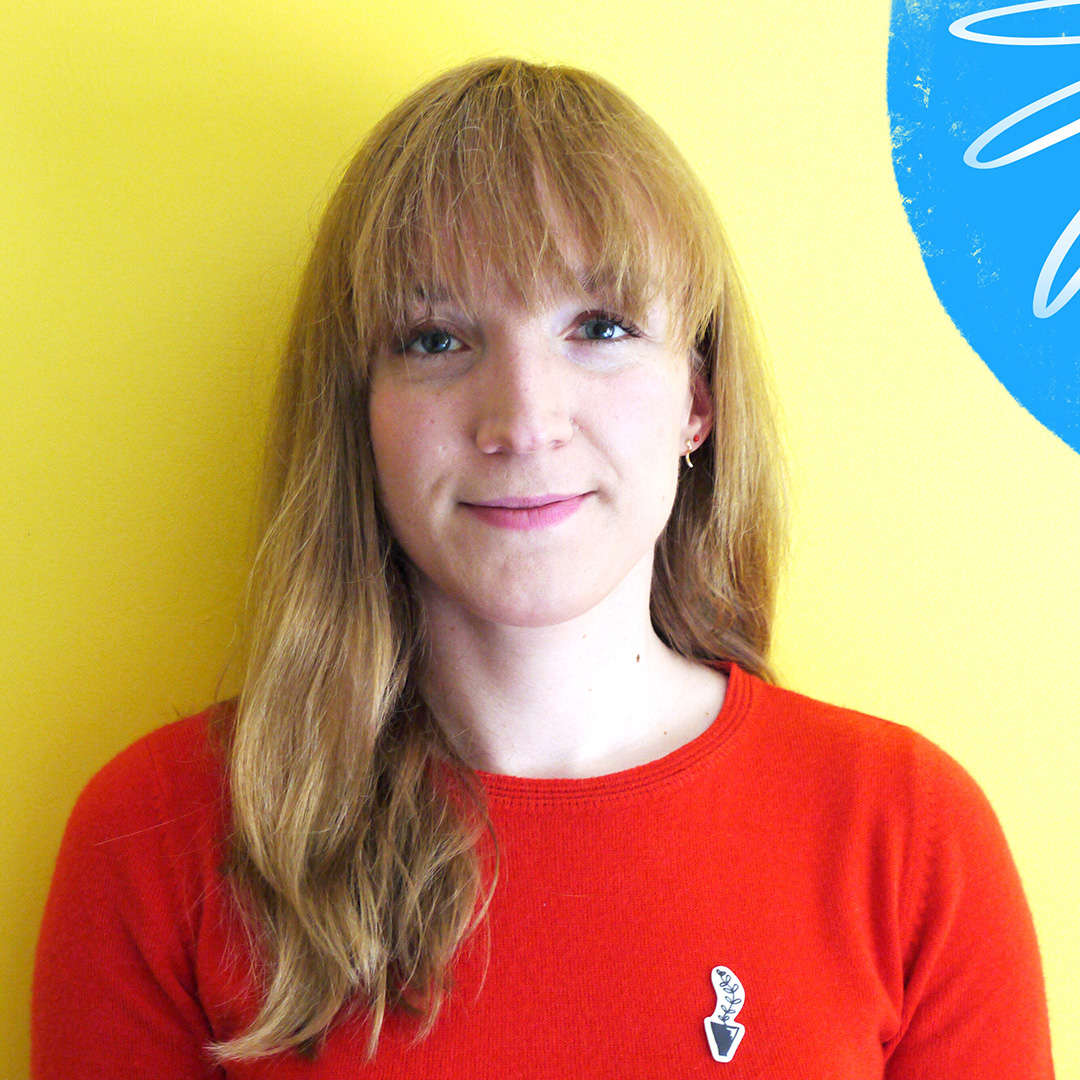 Since she was little, Joanna has always loved drawing and creating things. She remembers copying the beautiful illustrations in children's books that her parents used to buy for her and her sister. From this creative childhood, Joanna continued on this path and pursued an art foundation course in Cardiff. This exposed her to a world of fine art, ceramics, textiles, and eventually graphic design, which she then chose as a subject to focus on. After an amazing time exploring different mediums, Joanna went on to study graphic design in Bournemouth, and has been submerged in the industry ever since.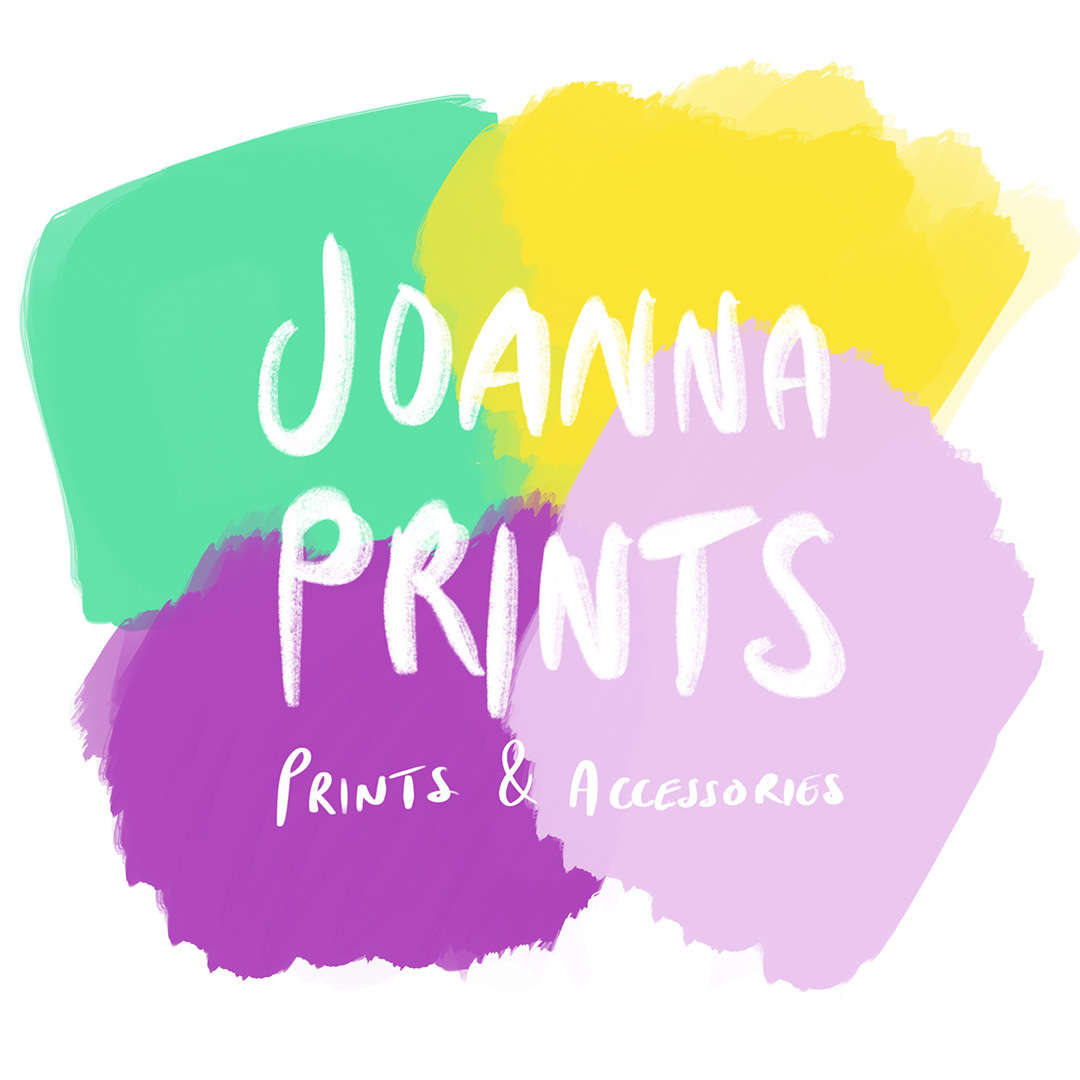 Joanna is inspired by the world around her through the nature she encounters in all its shapes and forms. Being half Dutch and half Welsh, she has grown up in a fusion of cultures and colours, which has influenced her style and creations. Joanna also admits to spending afternoons admiring creativity that she finds online, on Instagram, or Pinterest. If you ask us, Joanna can draw inspiration from just about anything she sets her eye's on!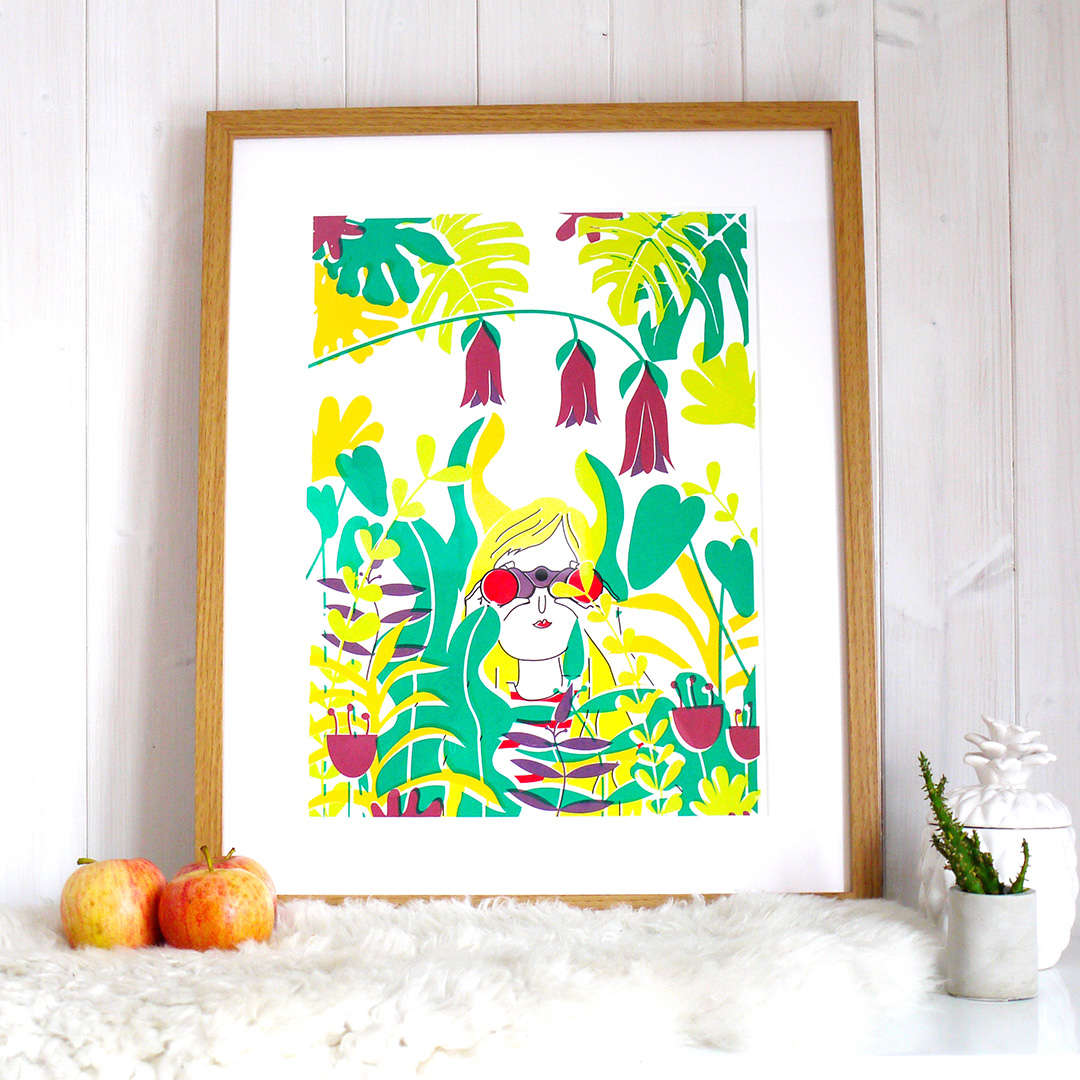 Cheerful Introverted Designer
After leaving university and settling into her career as a graphic designer, Joanna missed getting her hands dirty and creating tangible things. So, she found a screen printing course at Printhaus in Cardiff, and has been developing her skills ever since. When she first started printing she didn't have a set style or technique, but instead wanted to experiment with drawing styles and materials. Contrary to what Joanna thought, her designs have developed into a playful and colourful style, compared to the minimalist aesthetic she had first been drawn to.


Joanna's prints are bright and make a room pop! There is a playful innocence behind them which harks back to when she was little and fell in love with the illustrations in her books. Whether it is a print or a pin badge, her intentions are to make people smile when they see her work, and to take home a little piece of joy.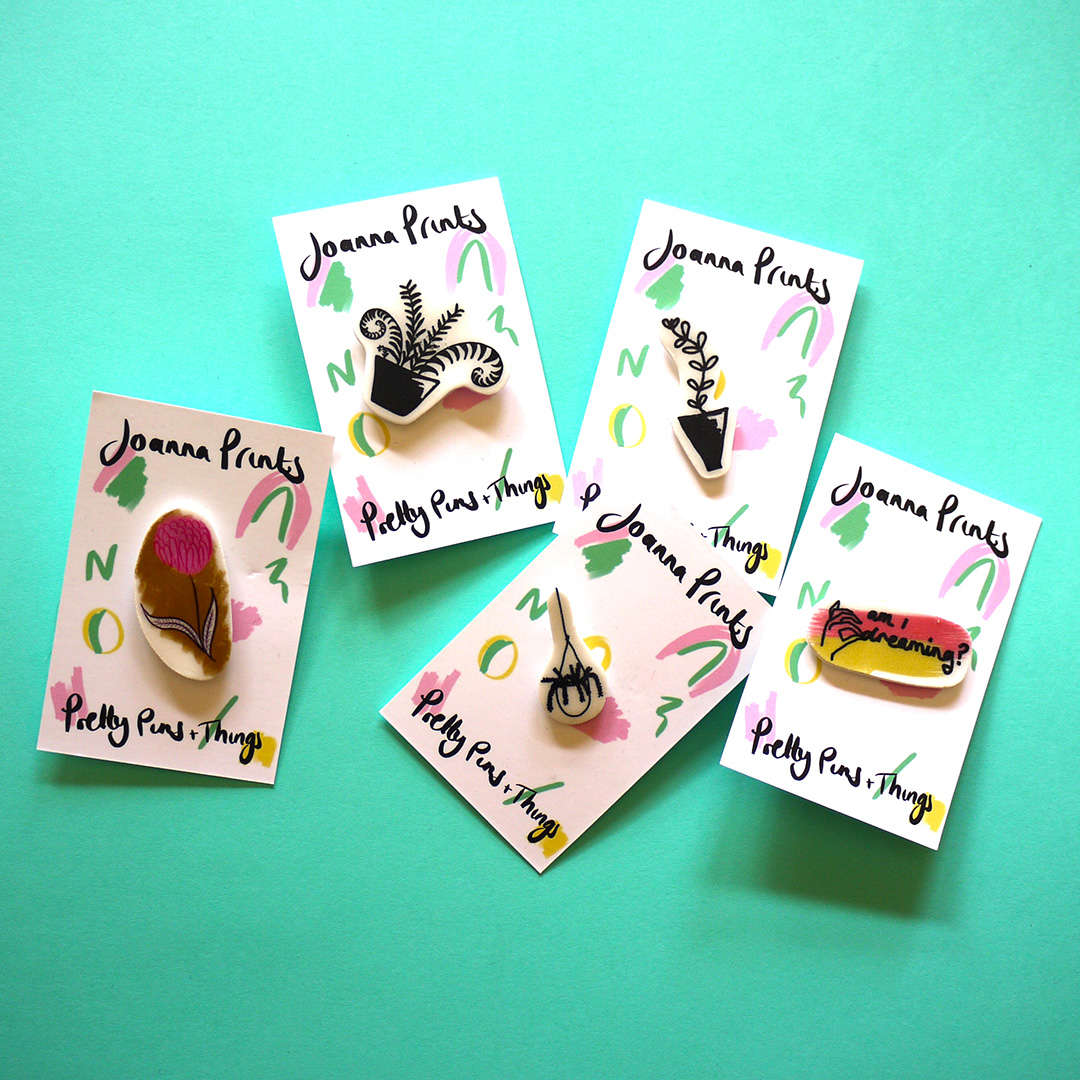 Joanna believes anyone can be creative. As long as there is passion behind what you're creating, it doesn't matter how skilled you are. As Joanna begins any new project she experiences feelings of excitement to start something new, then anxiousness sets in for how it will turn out, and finally a sense of calm when admiring the final product. Joanna's goal is to continue experimenting, to push herself and venture out of her comfort zone. She can't ever imagine a life without creating. Even if she had to stop printing or designing, she'd still find something to keep her hand's busy, and her heart full.
Get to know our other talented Creative Artisans...
Our Creatives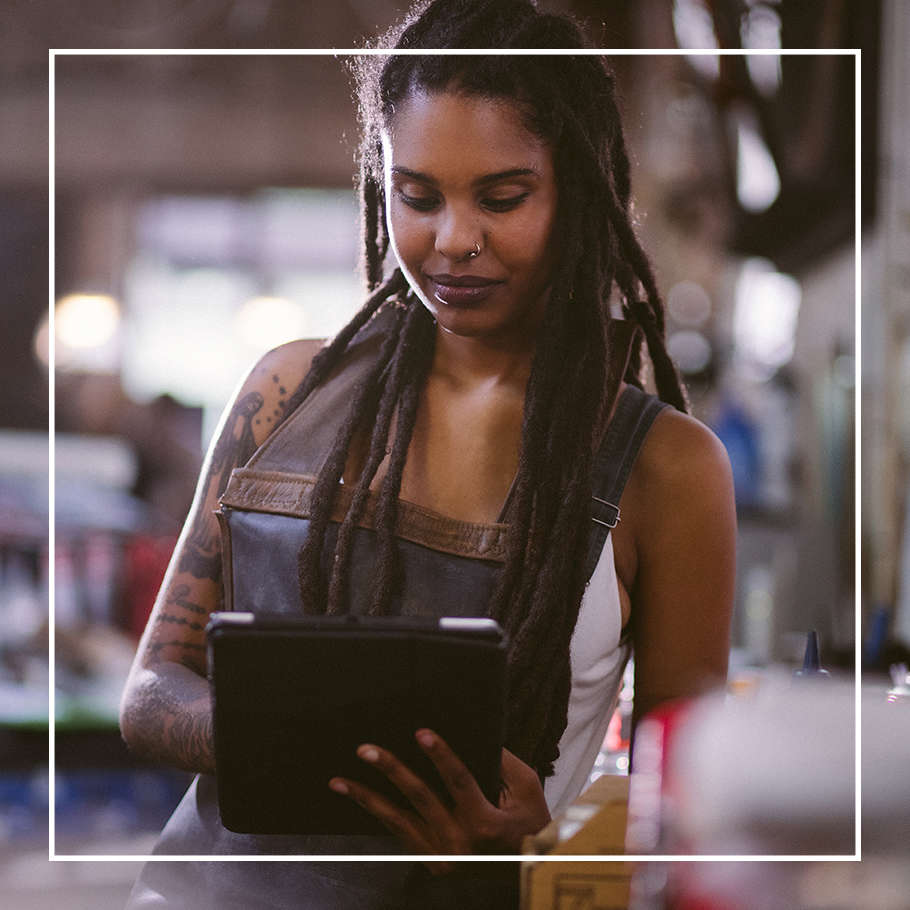 If you're a fellow Creative and would like your handmade products featured on The Creatives Corner, please get in touch.
Hello