In The Pipeline Designs
Here's your chance to meet the maker, learn about their craft, and read their unique story.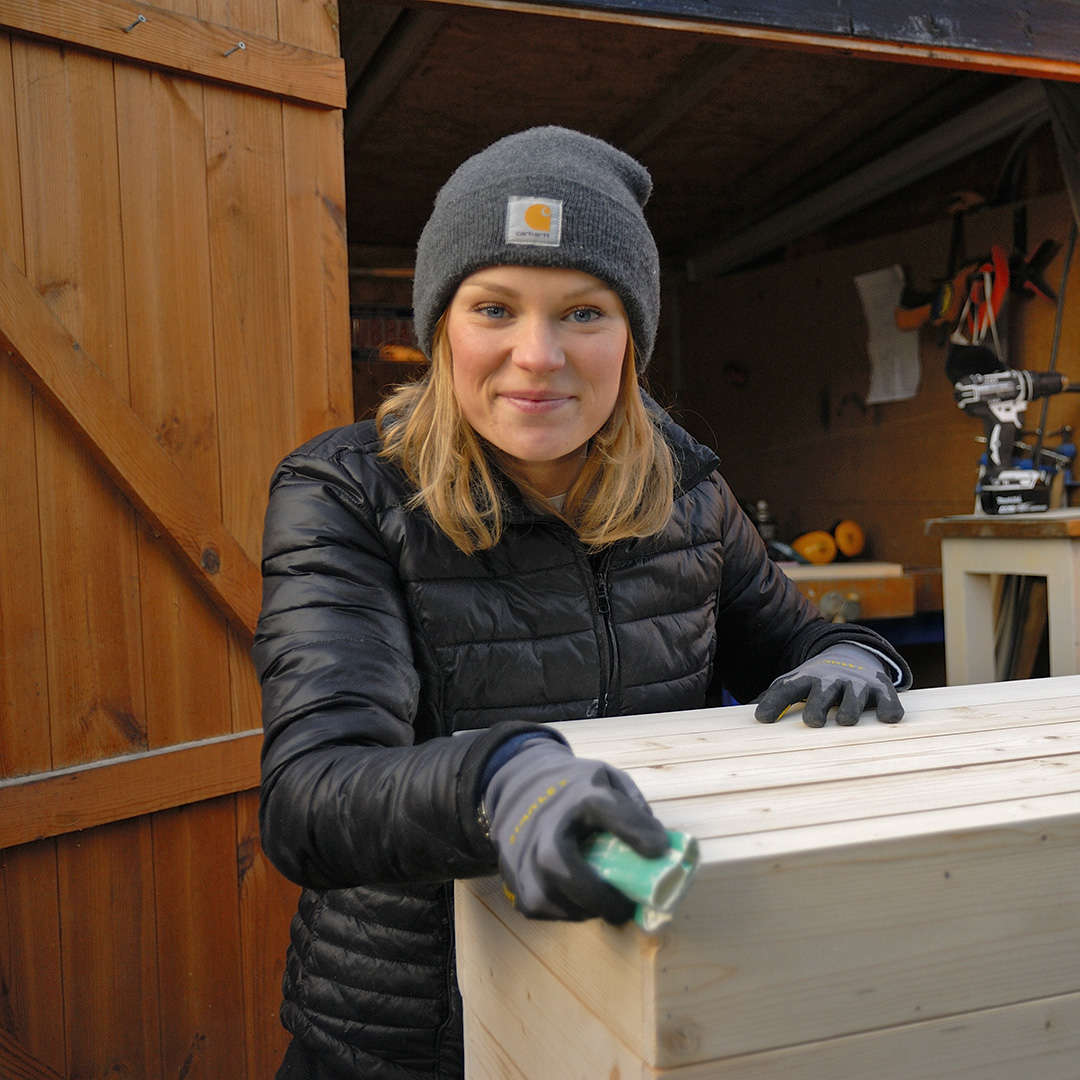 First and foremost, Tilly's a wood-worker, but you'll soon learn she's so much more than that! Inspired by urban pipework and Aztec designs, Tilly can turn pre-loved wood into much-loved furniture and home décor.

Each as rustically beautiful as the last. From a place to rest your coffee to a colourful wall hanging, we can't get enough of this girl's handiwork. Take a look at her collection and you might just spot what your home just cannot do without…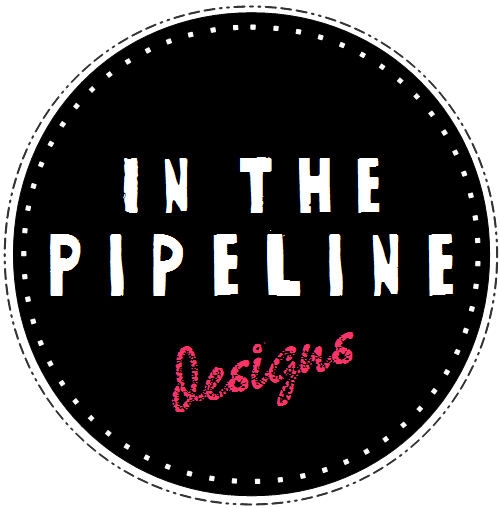 So where did it all begin?
With an entrepreneurial Mother, a "font of all knowledge" Father and a flair for all things timber, Tilly has all the tools to make a stamp as a girl in what's stereotypically a man's world – but it's not always been power tools and pink tool bags!

Tilly has worked alongside self-employed contractors for a little while and this led her to dream of a hands-on career where she could channel her creativity. Following her Mum's footsteps in running her own business, In The Pipeline Designs was born.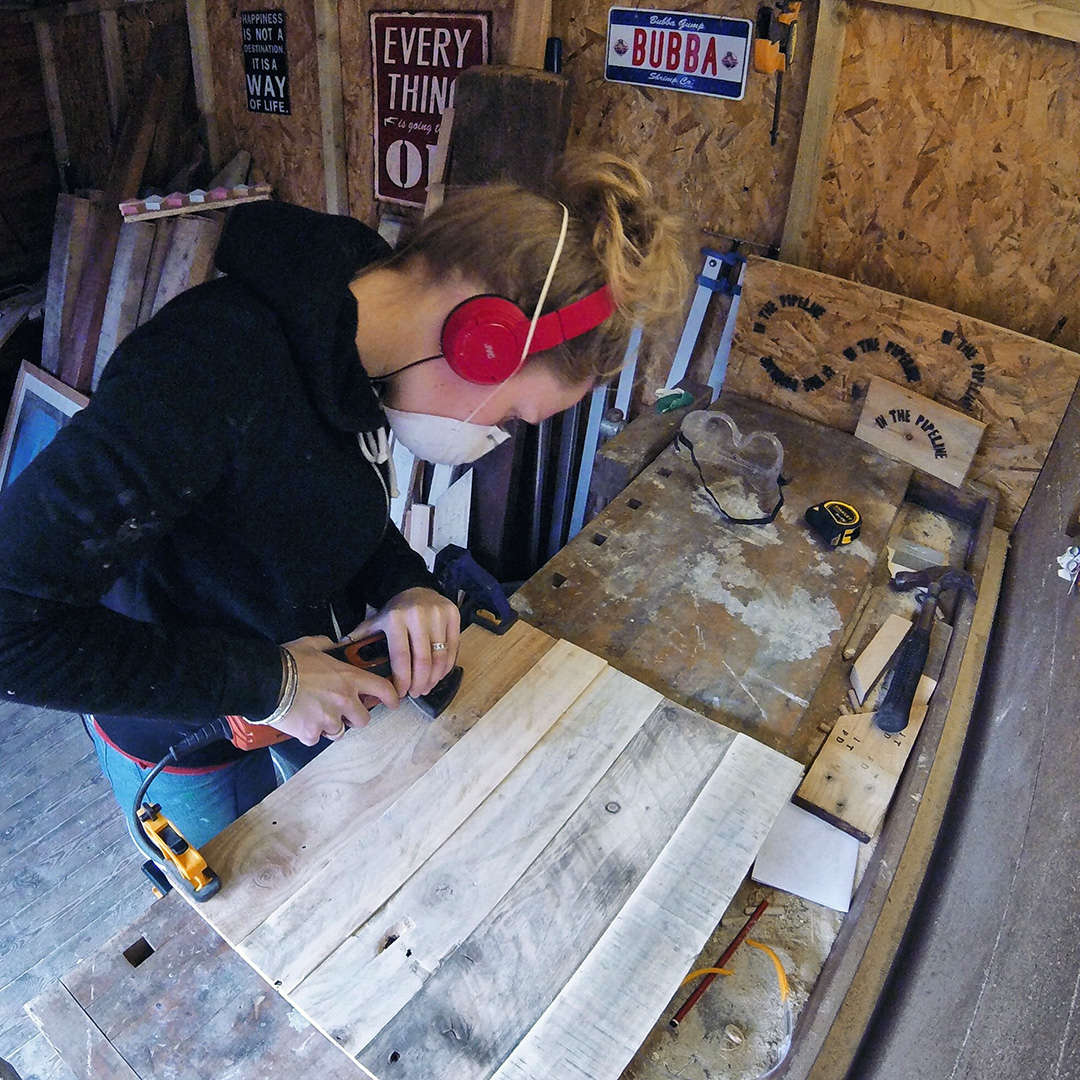 Having the freedom to work for herself and channel her creativity into something tangible is what Tilly finds most fulfilling. Starting out in a shed with a small range of power tools and some recycled wood, the physical nature of the work is part of the charm.

With some trial and error – and a few tips from her Dad to stop her cutting off any limbs, Tilly has refined her craft and created her very own style which resonates through her different pieces, tying her eclectic collection together.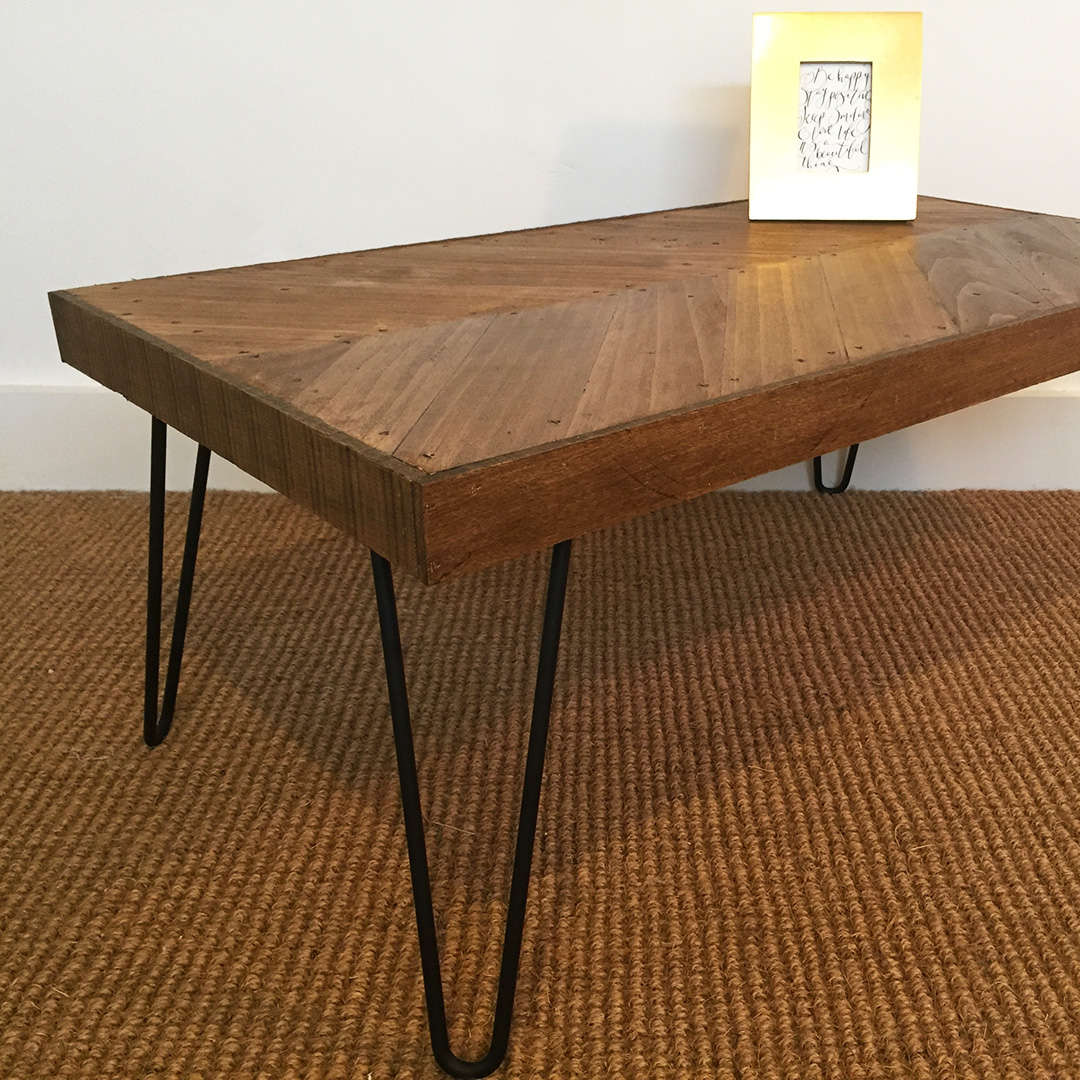 Tilly is serious about making the world a better place while doing what she loves. Whenever a piece is sold from In The Pipeline's collection, 15p is donated to Oxfam – a charity which dedicate a great deal of resources towards things such as gender specific causes like Women in Need.

Not only can you rest assured that these designs give life to unloved, forgotten wood, but with each purchase you are helping a charity achieve big things to help make the world a better place.
Shop In The Pipeline Designs
Get to know our other talented Creative Artisans...
Our Creatives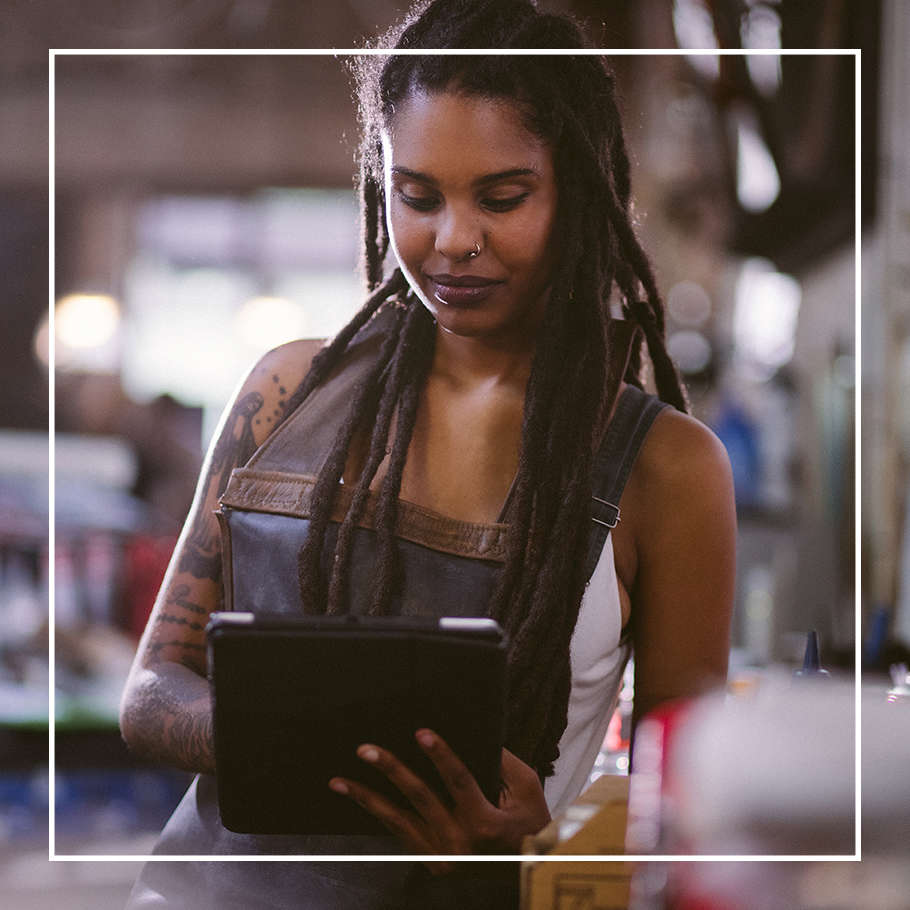 If you're a fellow Creative and would like your handmade products featured on The Creatives Corner, please get in touch.
Hello